Picking a wedding officiant could be seamless or challenging depending on if you as a couple attend church together or not. If you attend a house of worship with your future spouse, the decision may be as simple as speaking with your Reverend, Pastor, Father, or other religious officiant to officiate your wedding. If you do not usually attend church, you may have a search on your hands in finding the best wedding officiant that fits the visions of your wedding day.
Here are 5 steps to choosing the perfect wedding officiant.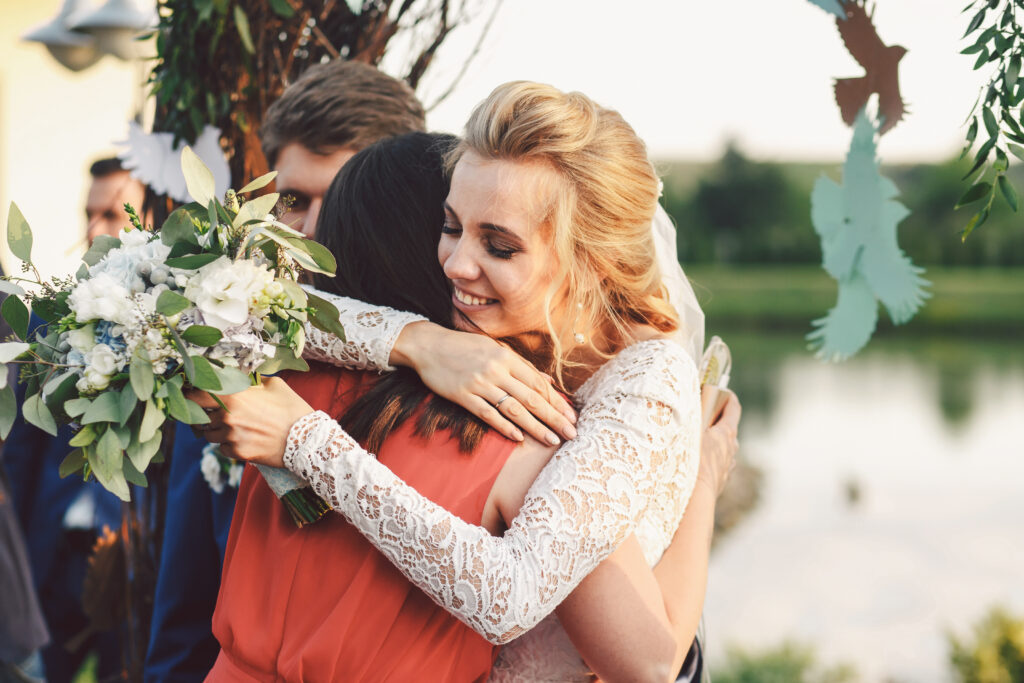 1. Check Your Local House of Worship
If you and your spouse attend church together, you can ask the Pastor, Reverend, or Father there to officiate your wedding. Depending on the church or chapel, he or she may perform this service for you for free because of your loyal attendance to the house of worship. Still, it is recommended and proper etiquette to tip or donate to the organization. It is also appropriate to prepare for the event that despite your attendance, you may still have to pay a small fee for officiating services. Be negotiable and understandable with your potential officiate as you all reach an agreement on compensation for their services.
2. Consider the Officiant's Traditions
Some traditional officiants go by a specific religion or faith and will only officiate weddings of couples that share that faith. You may want to consider alternative officiants that are more open-minded and do not mind serving people of different faiths and backgrounds.
For example, a traditional Roman Catholic officiant may not be inclined to officiate a same-sex marriage while an alternative officiant would not mind doing this whatsoever. Not everyone has the same views and morals, so it's best to consider the officiant's traditions and comfort level with different religions and faiths before asking them for services.
1. Have a Friend or Family Member Get Ordained
For those who don't have a regular house of worship, aren't particularly inclined to any one denomination, or simply want to add a more personal touch to the ceremony, asking a friend or family member to perform your wedding is a great option.
Thanks to online ordination via organizations like the Universal Life Church, having someone you know officiate your wedding is fairly simple and straightforward. The ULC welcomes anyone who wants to become a minister, granting that person the power to perform legal wedding ceremonies. Just direct your friend or family member to their website, where they can sign up and find resources for how to conduct the ceremony!
4. Once You Have Chosen an Officiant, Write Up a Contract
If you're hiring a professional officiant, putting a contract in writing helps the officiant and couple get on the same page in terms of what is expected. The contract will be what's referred to as an officiant agreement. The officiant can type it up, have the couple review it, sign it in person, and have the contract sent to everyone's emails and/or given a copy of the signed documents. This process will hold everyone accountable during the big day.
If you choose to have someone you know get ordained and perform the ceremony, such a formality may not be necessary.
5. Rehearse with the Officiant
It's best to have the officiant rehearse with the couple during the wedding rehearsal, so that the process can be remembered and neither future spouse nor the officiant goes off course from the program. The couple and the officiant should listen thoroughly to one another to go about the ceremony smoothly and seamlessly without any errors or bloopers during the big day, especially if you have a videographer capturing the key moment.
Sealing the Deal
When choosing an officiant, one of the most important things to consider is the alignment of values. You'll want to pick someone who shares your views of marriage, and essentially life values altogether. Consider your personalities-are you hoping for a joyful, lighthearted ceremony or would you like your ceremony to symbolize more traditional practices? Connect with your officiant and feel confident in their support in delivering that ceremony that will solidify your marriage.